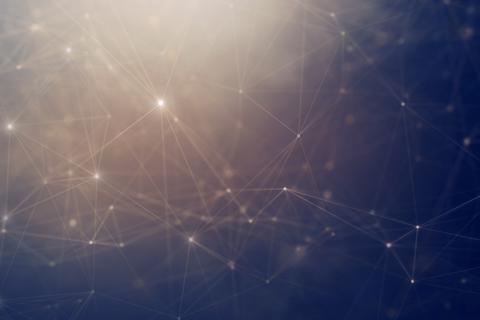 TEC Careers Opportunities
Work on the cutting edge of the telecommunications industry and grow your career with our team at TEC.
AutoCAD Technician | TEC - Jackson, MS
---
About the Job
TEC is a communications company with a vision of connecting customers to the world and strengthening the communities we serve. As a family owned and operated business, we value your success and personal growth within the company. We strive to strengthen employees, build customer relationships, expand our fiber network, and increase profitability so that we can reinvest in our employees, company, and communities that we serve. As an AutoCAD Technician, you'll join an elite team that is connecting rural Americans with dedicated fiber broadband services.
With nearly 100 years in business, TEC is an established innovative communications leader. In the early to mid-1900s, TEC connected countless people to the telephone for the first time. And today, we are accelerating access to high-quality, reliable internet solutions for communities that need it most. With offices in Mississippi, Alabama, Tennessee and Louisiana, we are playing a major role in the largest internet infrastructure buildout in the history of our country, and you can be a part of this exciting time.
Job Description
TEC is seeking an AutoCAD Technician. The main purpose of this job is to create, manage, and analyze spatial datasets and create high-quality AutoCAD and GIS drawing to convey future projects and active Outside Plant Services. If you are looking for an opportunity to grow your career with an employer that is on the cutting edge of the communications industry, then join TEC!
Responsibilities
Interact with engineering and design teams
Attend predesign and construction meetings for project designs
Prepare detailed drawings, estimate cost associated with time and materials, and provide proper justification for the design and construction of telecommunications equipment and materials
Use tools provided to manage inventory of E911 addresses and curate address lists for sales and marketing campaigns
Read and interpret fiber construction as-builts and fiber splicing cut sheets
Serve as a liaison between the company and outside agencies such as power companies, municipalities, Department of Highways, customers in general and property owners
Coordinate with Resident Engineers to understand and overcome issues encountered in the field
Ability to solve problems using the suite of ERSI tools
Maintain QA/QC processes and requirements
Manage multiple projects in various stages of activity
Job Requirements
Requires a high school diploma or GED
Requires two years of related experience
Knowledge and experience in AutoCAD
Experience in the use of Microsoft Office applications
Good organization, presentation, negotiations, and communication skills including maintaining and meeting various deadlines
Much be detail oriented and deadline driven
Certificate in Engineering Drafting and Design Technology preferred
Previous experience in utilities, civil engineering or telecommunications preferred
---
TEC's dedication to employees is evident in our robust benefit package that includes:
Health, Dental, and Vision Insurance
Supplemental Coverage - Accident, Cancer, Term Life, LTD
Paid Vacation, Personal Time Off, and Holidays
401(k) plan
Send resume, cover letter, and salary requirements to: Human Resources Dept., TEC, Post Office Box 22923, Jackson, MS 39225