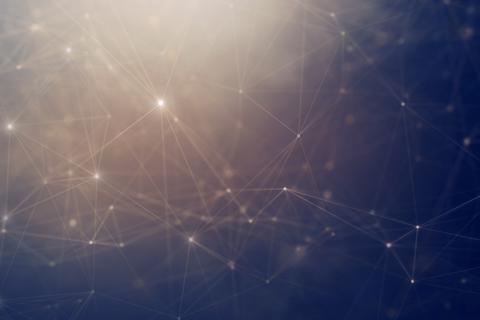 TEC Careers Opportunities
Work on the cutting edge of the telecommunications industry and grow your career with our team at TEC.
Billing Analyst I | TEC - Jackson, MS
---
About the Job
TEC is a communications company with a vision of connecting customers to the world and strengthening the communities we serve. As a family owned and operated business, we value your success and personal growth within the company. We strive to strengthen employees, build customer relationships, expand our fiber network, and increase profitability so that we can reinvest in our employees, company, and communities that we serve. As a Billing Analyst I, you'll join an elite team that is connecting rural Americans with dedicated fiber broadband services.
With nearly 100 years in business, TEC is an established innovative communications leader. In the early to mid-1900s, TEC connected countless people to the telephone for the first time. And today, we are accelerating access to high-quality, reliable internet solutions for communities that need it most. With offices in Mississippi, Alabama, Tennessee, and Louisiana, we are playing a major role in the largest internet infrastructure buildout in the history of our country, and you can be a part of this exciting time.
Job Description
TEC is seeking a Billing Analyst I to provide support in billing customer receivables using the Omnia Billing software. If you are looking for an opportunity to grow your career with an employer that is on the cutting edge of the communications industry, then join TEC!
Responsibilities
Responsible for balancing monthly billing report totals, toll message and revenue reports, as well as one-time charges, other charges, and credits (OC&C), billing totals, taxes, and other totals within the Omnia billing system.
Responsible for researching and analyzing billing problems resulting from report discrepancies and submitting findings and possible resolutions to the Billing Director. May also have to complete the resolution process.
Responsible for using the OMNIA billing software which would include processing usage, retrieving/processing Bell CABS files, and processing Switch CABS files.
Provide validation and testing of programming issues such as coding changes, data requests and changes to bill presentation.
Act as a liaison between TEC companies and the billing department in addressing customer service problem solving as they relate to the Omnia Billing software.
Monitor changes daily for electronic billing customers as well as update spreadsheets with new users, submit registration email to new ebill customers, submit Statement Ready email to ebill customers monthly, submit ebill OC&C spreadsheets to Telcos, and assist Marketing with any questions from customers about their OMNILINK user id/password.
Responsible for reviewing and reconciling the weekly IBIS/MP files for submittal to Bell.
Responsible for Local Number Portability procedures for TEC.
Responsible for other projects and tasks as requested.
Job Requirements
Requires a high school diploma or GED
College degree or minimum of 3 years of proven equivalent account or billing experience is preferred
Advanced knowledge of Microsoft Office is required
---
TEC's dedication to employees is evident in our robust benefit package the includes:
Health, Dental, and Vision Insurance
Supplemental Coverage - Accident, Cancer, Term Life, LTD
Paid Vacation, Personal Time Off, and Holidays
401(k) plan