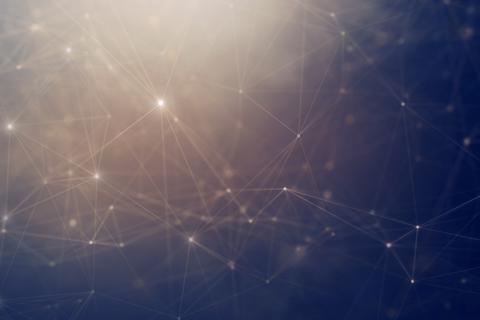 TEC Careers Opportunities
Work on the cutting edge of the telecommunications industry and grow your career with our team at TEC.
Business Systems Analyst | TEC - Jackson, MS
---
About the Job
TEC is a communications company with a vision of connecting customers to the world and strengthening the communities we serve. As a family owned and operated business, we value your success and personal growth within the company. We strive to strengthen employees, build customer relationships, expand our fiber network, and increase profitability so that we can reinvest in our employees, company, and communities that we serve. As a Business Systems Analyst, you'll join an elite team that is connecting rural Americans with dedicated fiber broadband services.
With nearly 100 years in business, TEC is an established innovative communications leader. In the early to mid-1900s, TEC connected countless people to the telephone for the first time. And today, we are accelerating access to high-quality, reliable internet solutions for communities that need it most. With offices in Mississippi, Alabama, Tennessee, and Louisiana, we are playing a major role in the largest internet infrastructure buildout in the history of our country, and you can be a part of this exciting time.
Job Description
TEC is seeking a Business Systems Analyst to analyze, design, and document operational workflows and implement solutions across the company to ensure the reliability and efficiency of business solutions. If you are competitive, energetic and have had an entrepreneurial spirit, then join TEC!
Responsibilities
Partner with stakeholders across multiple business units to develop necessary analysis and documentation of key processes in a collaborative way, communicating effectively with leadership teams
Develop solutions by preparing and evaluating workflows, identifying areas of process improvement, and ensuring data integrity
Provide reference documentation for users by writing and updating procedures in a centralized location and develop support for training content
Modify, enhance, and adapt OSS (Operation Support) system to improve business efficiency and productivity
Modify, enhance, and adapt BSS (Billing Support) system to improve business efficiency and productivity
Collect data, write SQL queries, and/or build reports through dashboards
Act as a liaison between TEC companies and the billing department in addressing customer service or technical support issues that arise in relation to the billing system software
Ensure operation by cross-functional training and support
Be responsible for creative problem solving to meet the needs of TEC and its subsidiaries
Cross-train with other members of the BOS (billing operations) department to learn and understand balancing billing report totals, toll message, and revenue reports. Also, learn and understand totaling of one-time charges, OC&Cs, billing totals, and taxes within the billing system
Job Requirements
Bachelor degree required
Demonstrated experience with data base management, SQL queries, project management, and/or process documentation
Strong analytical troubleshooting skills
Excellent written and verbal communication skills
---
TEC's dedication to employees is evident in our robust benefit package that includes:
Health, Dental, and Vision Insurance
Supplemental Coverage - Accident, Cancer, Term Life, LTD
Paid Vacation, Personal Time Off, and Holidays
401(k) plan
Send resume, cover letter, and salary requirements to: Human Resources Dept., TEC, Post Office Box 22923, Jackson, MS 39225