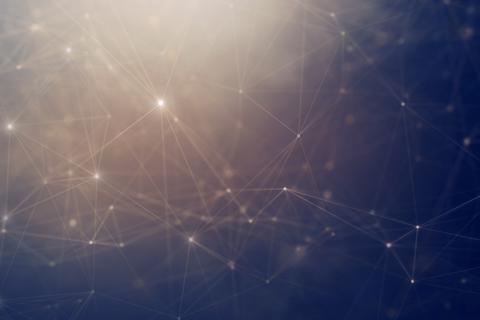 TEC Careers Opportunities
Work on the cutting edge of the telecommunications industry and grow your career with our team at TEC.
Customer Experience (CX) Advocate I | TEC - Bradford, TN
---
About the Job
TEC is looking for a Customer Experience (CX)Advocate I that will focus on providing exceptional service throughout the entire customer journey. Supporting the customer's experience begins with marketing, transitioning to sales, and continues through installation and successful onboarding. The ability to build customer rapport and loyalty by interpreting their needs and partnering with other departments to ensure those needs are met are essential to our company's success in all these stages. The position may support both our business and residential customers. If you are looking for an opportunity to grow your career with an employer who's on the cutting edge of the telecommunications industry, then join TEC!
Responsibilities
Serve as a front-line liaison responsible for communicating with customers via personal contact, telephone, chat, social media, text, email, voice mail and other methods.
Must have the ability to educate customers on the value of TEC services / products by utilizing a unique (approved) technique with words to "win" over new customers while ensuring existing customers remain satisfied and loyal.
Process, verify, and reconcile inbound currency transactions; cash and scanning checks into the banking software, balancing payments, making bank deposits, the processing of disconnects, late fees, non-pay /collections activity and working within the write-off recovery system. All cash payments must be processed and deposited within 24 to 48 hours of receipt (business days).
Call Types - Must be fluent with a diverse customer base, (internal and external). Both inbound and outbound call types will include but are not limited to; (1) TEC product functionality questions (2) account maintenance (3) billing (4) service order input (5) service order closure, (6) opening trouble tickets (7) all types of payment processing (8) training (9) non-pay activities, (10) schedule appointments, (11) make follow-up calls and (12) complete all required reporting.
NPS – Champion the promotion and enhancement of TEC's positive company image and reputation by taking pride in the success of our Net Promoter Score. Our customers should be so pleased with our company that they happily recommend us to their family and friends.
Sales – Understand prospects, their service options and service needs, while offering a service with an elevated CX.
Public Perception - routinely build positive relationships with customers or prospective customers that will not only enhance the image of the company but assist in gaining the customer trust that our company is dedicated to achieving.
Manage new business and upgrade service orders from initial entry through the transition to dispatch/field support. This also includes trouble and vendor tickets.
Must have the ability to de-escalate customer situations calmly and professionally.
Update service information, directory publisher, and E-911 service provider. Make toll inquiries and adjustments to accounts due to billing errors as well as possibly submitting monthly and/or quarterly regularity reports.
Prepare general written correspondence with customers concerning returned checks, current offerings, and other miscellaneous correspondence.
Job Requirements and Preferences
High School diploma or equivalent required; A college degree may be substituted for work experience.
Requires basic computer skills, organizational skills, clerical skills, including typing proficiency, written and verbal communication skills.
Benefits
TEC's dedication to employees is evident in our robust benefit package that includes:
Health, Dental, and Vision Insurance
Supplemental Coverage – Accident, Cancer, Term Life, LTD
Paid Vacation, Personal Time Off, and Holidays
401(k) plan