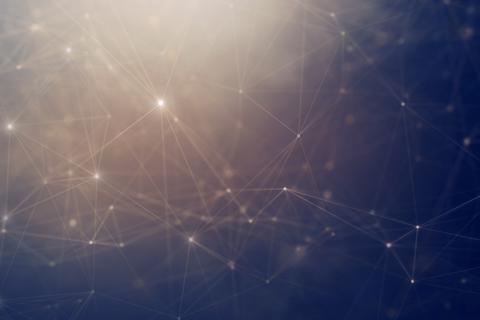 TEC Careers Opportunities
Work on the cutting edge of the telecommunications industry and grow your career with our team at TEC.
Human Resources Generalist | TEC - Jackson, MS
---
About the Job
TEC is a communications company with a vision of connecting customers to the world and strengthening the communities we serve. As a family owned and operated business, we value your success and personal growth within the company. We strive to strengthen employees, build customer relationships, expand our fiber network, and increase profitability so that we can reinvest in our employees, company, and communities that we serve. As a Human Resources Generalist, you'll join an elite team that is connecting rural Americans with dedicated fiber broadband services.
With nearly 100 years in business, TEC is an established innovative communications leader. In the early to mid-1900s, TEC connected countless people to the telephone for the first time. And today, we are accelerating access to high-quality, reliable internet solutions for communities that need it most. With offices in Mississippi, Alabama, Tennessee, and Louisiana, we are playing a major role in the largest internet infrastructure buildout in the history of our country, and you can be a part of this exciting time.
Job Description
TEC is looking for a Human Resources Generalist to support the Human Resources Department in ensuring smooth and efficient business operations through administrative and strategic responsibilities. This role will plan and administer functions such as benefits and worker's compensation. If you are looking for an opportunity to grow your career with an employer who's on the cutting edge of the telecommunications industry, then join TEC!
Responsibilities
Performs the day-to-day administration and compliance of all benefit plans including but not limited to enrollment, changes, terminations, cobra, employee inquires, billing, reconciliations, audits, reporting, compliance, and vendor inquires
Performs all administrative tasks for onboarding, new hire orientation, and exit interviews, including entering data into HR information systems and auditing for accuracy and compliance
Prepares and processes employment verifications, court orders, and garnishments
Coordinates and updates all required posters and notifications throughout TEC and its subsidiaries
Handles the day-to-day administration of the worker's compensation program including but not limited to tracking of employee incident reports, compliance, audits, reporting and postings
Serves as liaison between health insurance administrators and TEC and subsidiaries
Assists with the performance evaluation process
Prepares and distributes monthly, quarterly, and annual reporting as well as employee notifications which include but are not limited to employee benefits, non-cash fringe benefits, vehicle reports, 1095-C and IRS 1094-C forms, Medicare notifications, W-2s, EEO-1 reports, birthday, and anniversary lists
Prepares and maintains TEC's Substance Abuse Program which includes substance abuse training, random drug screens, new hire drug screens, and working with medical facilities to administer the screenings
Assists with FMLA requests and compliance
Plans and executes open enrollment on an annual basis
Assists in administration of TEC's 401(k) Plan, which includes contributions, distributions, loans, monitoring funds, plan accounting and answering participant's questions
Job Requirements and Preferences
High School diploma or equivalent required; Associate Degree preferred.
A minimum of two (2) years of human resources or relevant work experience required.
Must be proficient in the use of Microsoft Word and Excel.
Must possess strong communication and organizational skills.
---
TEC's dedication to employees is evident in our robust benefit package that includes:
Health, Dental, and Vision Insurance
Supplemental Coverage - Accident, Cancer, Term Life, LTD
Paid Vacation, Personal Time Off, and Holidays
401(k) plan
Send resume, cover letter, and salary requirements to: Human Resources Dept., TEC, Post Office Box 22923, Jackson, MS 39225