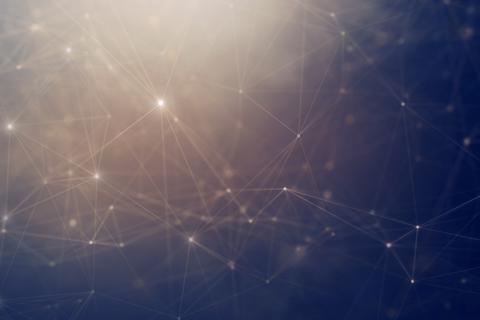 TEC Careers Opportunities
Work on the cutting edge of the telecommunications industry and grow your career with our team at TEC.
Marketing Communications Coordinator | TEC - Jackson, MS
---
About the Job
The Marketing Communications Coordinator is the marketing voice for all TEC companies. The Marketing Communications Coordinator will work closely with the Marketing Creative Designer and create engaging copy across all print and digital platforms such as press releases, print/digital ads, publications, websites, product descriptions, etc. This position relies on experience and judgement to plan and accomplish goals and performs a variety of tasks which require a certain degree of creativity and precision.
Responsibilities
Creates copy for all digital and print marketing materials
Distributes media placement and creative submissions for newspapers, radio, television, billboard, etc.
Schedules social media content via Hootsuite
Writes and submits Charitable Contributions for approval and confirming contributions through vendor upon approval
Submits press releases to the media as well as request media kits and place the advertising space commitments
Coordinates with other departments and outside vendors for creative purposes
Creates replicable verbiage to use for various campaigns
Files management archiving, manipulating, and distributing art files
Assist the Marketing Department as well as various other miscellaneous projects that may arise
Schedule media interviews as needed
Assist with event planning and coordination such as invitations/attendance and setting up and communicating across departments to determine what items are needed.
Performs copy proofing
Schedules and coordinates professional photography sessions
Creates Excel spreadsheets for media and direct mail
Other duties assigned as needed
Job Qualifications
A bachelor's degree is required, preferably in marketing, business, or related field.
At least 1-3 year of experience in the arena of digital marketing.
Requires excellent writing and communication skills with proficient knowledge of grammar usage. Requires creativity, innovation, and multimedia savvy skills.
Must have a working knowledge of digital media strategies and platforms; such as OTT, behavioral targeting, paid social, paid search, email marketing.
Must have a working knowledge of Google Ads and Analytics.
Must have a strong working knowledge of Excel and Microsoft Word. Must have strong organizational and time management skills to effectively meet deadlines.
Ability to think outside the box to find solutions to problems.
Must have a working knowledge of budget management to ensure campaigns are executed within budget guidelines.
Must possess a working knowledge of best practice optimization strategies.
Must possess a working knowledge of online content strategies and content creation as well as campaign data management and post campaign reporting.
---
Benefits
TEC's dedication to employees is evident in our robust benefit package that includes:
Health, Dental, and Vision Insurance
Supplemental Coverage – Accident, Cancer, Term Life, LTD
Paid Vacation, Personal Time Off, and Holidays
401(k) plan