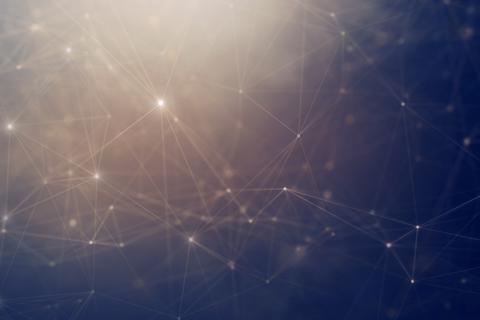 TEC Careers Opportunities
Work on the cutting edge of the telecommunications industry and grow your career with our team at TEC.
Marketing Creative Designer | TEC - Jackson, MS
---
About the Job
TEC is a communications company with a vision of connecting customers to the world and strengthening the communities we serve. As a family owned and operated business, we value your success and personal growth within the company. We strive to strengthen employees, build customer relationships, expand our fiber network, and increase profitability so that we can reinvest in our employees, company, and communities that we serve. As a Marketing Creative Designer, you'll join an elite team that is connecting rural Americans with dedicated fiber broadband services.
With nearly 100 years in business, TEC is an established innovative communications leader. In the early to mid-1900s, TEC connected countless people to the telephone for the first time. And today, we are accelerating access to high-quality, reliable internet solutions for communities that need it most. With offices in Mississippi, Alabama, Tennessee, and Louisiana, we are playing a major role in the largest internet infrastructure buildout in the history of our country, and you can be a part of this exciting time.
Job Description
Our Marketing Creative Designer will help our marketing team support all TEC companies by delivering our brand identity through multimedia design. You will work internally to gather requirements, pitch creative concepts, and execute within deadlines. You will be responsible for designing layouts for print and digital projects, including social media graphics, brochures, signage, direct mail, advertisements, video assets, posters, and exhibitor booths. If you want to join a team that has a spirit of adaptability and collaboration, then APPLY TODAY!
Responsibilities
Develops and creates designs for internal and external marketing outlets from billboards, print publications, flyers, brochures, direct mail, animated digital graphics, video, and other marketing materials in alignment with company style guide.
Works with appropriate stakeholders to understand needs and creative requests ultimately producing tailored designs within identified timelines
Responsible for videography and animated graphic assets across social media and internal communications
Solid understanding and experience with design, fonts, colors, illustrations, and other visual principles.
Ability to work on multiple projects simultaneously
Responsible for copy proofing which would require strong grammar knowledge
Established portfolio of creative, design, and communication skills
Ability to work independently and with a team
Identifies trends and insights used to optimize creative efforts
Ability to work closely with the Marketing Team to understand goals, objectives, and deliverables for all projects
File management archiving, manipulating, and distributing art files
Collect and distribute various annual materials
May also assist the Marketing Department as well as various other miscellaneous projects that may arise
Job Requirements and Preferences
BS/MS degree is preferred in Graphic Design or related field and +2 years in the arena of marketing promotions, media and/or agency experience.
In lieu of degree, candidates with 5+ years of relevant experience will be considered
A compelling portfolio showcasing skills that are relevant to business goals
Must be proficient in Adobe Creative Cloud and Microsoft Office applications including Photoshop, Illustrator, PowerPoint, and Word
Strong multi-tasking and prioritization skills
Working knowledge in video editing software such as Premiere Pro and After Effects
Advance knowledge of Social Media platforms
Strong communication (oral and written) and project management skills
---
TEC's dedication to employees is evident in our robust benefit package that includes:
Health, Dental, and Vision Insurance
Supplemental Coverage - Accident, Cancer, Term Life, LTD
Paid Vacation, Personal Time Off, and Holidays
401(k) plan
Send resume, cover letter, and salary requirements to: Human Resources Dept., TEC, Post Office Box 22923, Jackson, MS 39225