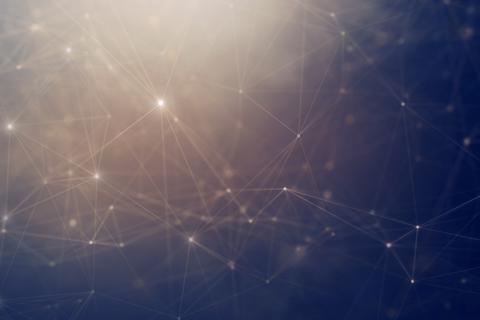 TEC Careers Opportunities
Work on the cutting edge of the telecommunications industry and grow your career with our team at TEC.
Network Operations Architect | TEC - Jackson, MS
---
About the Job
The Network Operations Architect will provide support for the provisioning and maintenance of broadband communication services and systems, and other projects. This job requires advanced intellectual knowledge, concepts, practices, and procedures in and related to the communication industry. If you want to join a team that has a spirit of adaptability and collaboration, then apply today!
Responsibilities
Provide design, configuration, and support of TEC's IP network core routing infrastructure, customer access systems, and broadband service platforms.
Execute the provisioning and maintenance of Internet Protocol (IP) based devices, networks and Internet services provided to client companies and their customers.
Monitor and maintain routers, switches, access points, and other devices and equipment used in the deployment of IP, Ethernet, xPON, FTTH, xDSL, Broadband Access and Voice services.
Provide remote and onsite training for Broadband, IP, and communications services to client companies. Should have good communication skills in order to work with client companies to support end user customers.
Ability to engage with other carriers and service providers.
Utilize internal systems and platforms for inventory tracking, project management, and resource management.
Provide engineering support and technical knowledge for sales and marketing efforts of TEC and its client companies. Support of sales and marketing processes including proposals and interaction with customers for technical matters.
Establish tools and evaluate performance data and issue trending analysis to improve network reliability and identify other operational efficiencies.
Partner with other TEC resources to support standardization of tools and processes to maximize growth potential, cots reduction, and the provision of excellent service.
Suggest local maintenance tasks and projects to reduce unexpected network events, identify all network outages, and minimize unwanted service call volume to the tier 1 call center and field technicians.
Other duties as assigned.
Job Qualifications:
BS/BA in related discipline (i.e., Electrical Engineering, Computer Information Systems, Management Information Systems) and 7+ years of experience in related field (i.e., Systems Engineering) OR MS/MA and 5+ years of experience in related field. Will consider additional industry experience in lieu of degree.
Must possess strong quantitative, analytical, and conceptual thinking skills.
Must be able to demonstrate the ability to develop and maintain positive working relationships with internal and external customers and quickly adapt to changes in process, requirements, goals, and organizational change.
Requires a strong understanding of Internet Protocol (IP) addressing standards, as well as extensive knowledge of Broadband services, Ethernet, xDSL, xPON, voice services, etc.
Should be proficient in the use of Microsoft Office Suites
Must have a general knowledge of Linux, Unix, and Solaris Operating systems and a strong understanding of Telecommunications operations.
CCNA, CCNP, or equivalent preferred.
---
TEC's dedication to employees is evident in our robust benefit package that includes:
Health, Dental, and Vision Insurance
Supplemental Coverage – Accident, Cancer, Term Life, LTD
Paid Vacation, Personal Time Off, and Holidays
401(k) plan
Send resume, cover letter, and salary requirements to: Human Resources Dept., TEC, Post Office Box 22923, Jackson, MS 39225