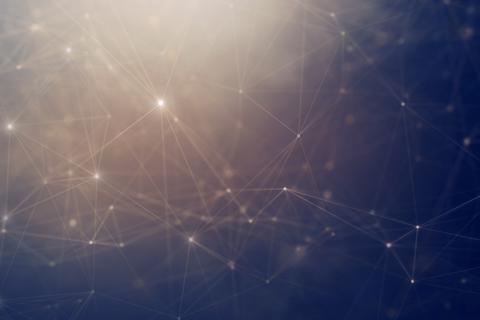 TEC Careers Opportunities
Work on the cutting edge of the telecommunications industry and grow your career with our team at TEC.
Network Operations Center Technician | TEC - Jackson, TN
---
Full and part-time positions available
About the Job
TEC is looking for a Network Operations Center Technician to support the Network Operations Department in ensuring smooth and efficient business operations through administrative and strategic responsibilities. The Network Operations Center (NOC) is the first point of contact answering support calls, responding to network alerts, and generating tickets based on the caller's need or alert received. As the first point of contact for support; the NOC Technician's goal is to provide an efficient and effective response to network problems and alerts by providing quick straightforward resolutions, escalations, and/or dispatch to local market. If you are looking for an opportunity to grow your career with an employer who's on the cutting edge of the telecommunications industry, then join TEC!
Responsibilities
Answer incoming calls in a professional and helpful manner.
Escalate issues to the appropriate Network Operations team member.
Perform troubleshooting of broadband products, routing, transport, and/or voice services.
Perform incident documentation by creating tickets (incident documentation includes selection of the affected party, prioritization of the incident, filling in the mandatory fields such as type and time of incident and a brief description).
Research and resolve issues such as documentation requests, repeat/reoccurring trouble, provide additional support follow-ups as needed, recommend any process improvements, and provide shift summary status report of any unresolved trouble or alert.
Perform notification(s) and escalation of a network incident or outage per documented process and procedure.
Use proper spelling, grammar, and context when updating tickets or sending emails and notifications.
Monitor the alarm activity and network performance.
Execute projects and other tasks assigned.
Update and maintain network and customer specific records.
Manage datacenter access (colocation) for customers per documented security procedures.
Provision network hardware needed for upcoming installations, service upgrades, or needed for replacement due to failure.
Job Requirements and Preferences
High school diploma, or GED required.
A Bachelor of Science in related disciplines (i.e., Electrical Engineering, Computer Information Systems, and Management Information Systems) is preferred, but not required.
Certified Network Associate (CCNA) or Certified Network Professional certificates preferred, but not required.
A minimum of one (1) year experience in related fields (i.e., Telephony Voice Technician, Voice Engineering, Network Engineering, Telecom Central Office Technician, Internet Technical Support/Helpdesk Agent) preferred.
Formal educational training (i.e., college or vocational) may be considered and applied as work experience.
Excellent customer service skills.
Exceptional written and oral communication skills.
Must be able to document issues with a high level of accuracy and attention to detail.
Ability to multitask in a fast paced and demanding environment.
---
Benefits
TEC's dedication to employees is evident in our robust benefit package that includes:
Health, Dental, and Vision Insurance
Supplemental Coverage – Accident, Cancer, Term Life, LTD
Paid Vacation, Personal Time Off, and Holidays
401(k) plan