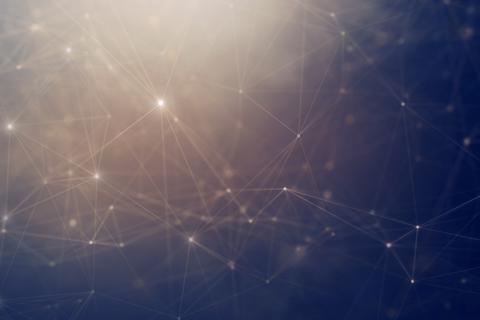 TEC Careers Opportunities
Work on the cutting edge of the telecommunications industry and grow your career with our team at TEC.
Network Systems Engineer | TEC - Jackson, MS
---
Job Description
TEC is a communications company with a vision of connecting customers to the world and strengthening the communities we serve. As a family owned and operated business, we value your success and personal growth within the company. We strive to strengthen employees, build customer relationships, expand our fiber network, and increase profitability so that we can reinvest in our employees, company, and communities that we serve. As a Network Systems Engineer, you'll join an elite team that is connecting rural Americans with dedicated fiber broadband services.
With nearly 100 years in business, TEC is an established innovative communications leader. In the early to mid-1900s, TEC connected countless people to the telephone for the first time. And today, we are accelerating access to high-quality, reliable internet solutions for communities that need it most. With offices in Mississippi, Alabama, Tennessee, and Louisiana, we are playing a major role in the largest internet infrastructure buildout in the history of our country, and you can be a part of this exciting time.
About the Job
TEC is seeking a Network Systems Engineer to provide support for the provisioning and maintenance of broadband communication services and systems. This position requires advanced intellectual knowledge, concepts, practices, and procedures in the communication industry.
Responsibilities
Responsibilities include but are not limited to:
Support the provisioning and maintenance of Internet Protocol (IP) based devices, networks, and Internet services
Monitor and maintain switches, devices and equipment used in the deployment of Ethernet and Broadband Access services
Provide remote and onsite training for Broadband, IP and communication services to client companies and end user customers
This position is not a telecommute/telework position and requires some travel
This position does participate in a weekly on-call support rotation
Job Requirements
High School diploma or equivalent required
B.A./B.S. in computer/networking fields preferred
2 years' experience in related field required
Formal educational training may be considered and applied as work experience
Skills/Experience/Certifications Desired
Technical support experience
Strong analytical & troubleshooting skills
Working knowledge of PHP, MySQL, Python
Experience with network test & monitoring tools
Fiber optic cable testing and best practices
Knowledge of optical lambda and wavelength concepts
Advanced familiarity with OSI model and routing protocols
Working knowledge of Linux
Cisco IOS, IOSXE, IOSXR, NXOS
MikroTik RouterOS
ADTRAN AOS
IPv4 Subnetting / IPv6
802.11 Wireless Standards
VoIP, SIP, and MGCP
FTTx Services / xPON technologies
CCNA/CCNP or equivalent
---
TEC's dedication to employees is evident in our robust benefit package that includes:
Health, Dental, and Vision Insurance
Supplemental Coverage - Accident, Cancer, Term Life, LTD
Paid Vacation, Personal Time Off, and Holidays
401(k) plan
Send resume, cover letter, and salary requirements to: Human Resources Dept., TEC, Post Office Box 22923, Jackson, MS 39225