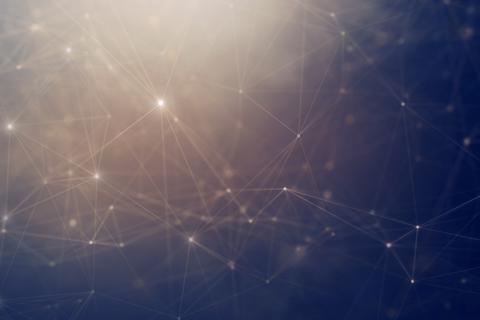 TEC Careers Opportunities
Work on the cutting edge of the telecommunications industry and grow your career with our team at TEC.
Operations Support Specialist | TEC - Bay Springs, MS
---
About the Job
TEC is a communications company with a vision of connecting customers to the world and strengthening the communities we serve. As a family owned and operated business, we value your success and personal growth within the company. We strive to strengthen employees, build customer relationships, expand our fiber network, and increase profitability so that we can reinvest in our employees, company, and communities that we serve. As an Operations Support Specialist, you'll join an elite team that is connecting rural Americans with dedicated fiber broadband services.
With nearly 100 years in business, TEC is an established innovative communications leader. In the early to mid-1900s, TEC connected countless people to the telephone for the first time. And today, we are accelerating access to high-quality, reliable internet solutions for communities that need it most. With offices in Mississippi, Alabama, Tennessee, and Louisiana, we are playing a major role in the largest internet infrastructure buildout in the history of our country, and you can be a part of this exciting time.
Job Description
TEC is looking for an Operations Support Specialist that will assist in providing cross-departmental resources and support to improve service delivery and trouble resolution. The ideal candidate will have a strong work ethic, positive attitude, and relevant work experience. As an Operations Support Specialist, you will be responsible for prioritizing and assigning service tickets to the appropriate field technicians and documenting and maintaining plant records.
If you are looking for an opportunity to grow your career with an employer who's on the cutting edge of the telecommunications industry, then join TEC!
Responsibilities
Manage incoming technician telephone calls for customer information including exchanges, service types, etc. Might also receive telephone calls from Customer Relations Representatives regarding ACP, PICs and service features.
Process customer information from plant records, this would also include calculating cable footages for special circuits and DSL/Fiber availability.
Receive and process service orders, building circuits in Oasis FM. Also responsible for correctly processing, provisioning and closing DSL service orders.
Interfaces with customer over the phone to schedule a technician repair dispatch or install when necessary.
Assist Care, Sales and/or Marketing when needed to maintain Campaign Manager regarding service availability and tracking service order status through Omnia and ReportWriter.
Assist Care, Sales and/or Marketing when needed to assess service availability of sales requests through TEC's online portal by use of Google Earth for addresses not in Campaign Manager/Target Marketing.
Communicates with other departments regarding the status of FTTH projects, service availability, service order installs and trouble tickets.
Receive and process special circuit, HPBx and other unique ILEC and CLEC service orders when necessary.
Compile and analyze historical service order and trouble ticket data using internal applications.
Contact and coordinate scheduled install time with customers.
Schedule and coordinate internal timelines within a service order.
Maintain drop and install calendar working to coordinate internal timelines within a service order.
Job Requirements and Preferences
High School Diploma or equivalent required; Associate degree preferred.
One year of related work experience required; Two years of experience is preferred.
Previous experience in telecommunications, dispatch scheduling or help desk preferred
---
TEC's dedication to employees is evident in our robust benefit package that includes:
Health, Dental, and Vision Insurance
Supplemental Coverage - Accident, Cancer, Term Life, LTD
Paid Vacation, Personal Time Off, and Holidays
401(k) plan
Send resume, cover letter, and salary requirements to: Human Resources Dept., TEC, Post Office Box 22923, Jackson, MS 39225