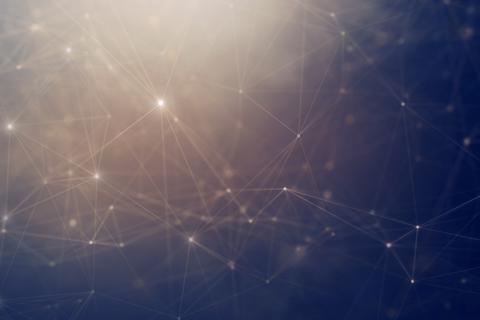 TEC Careers Opportunities
Work on the cutting edge of the telecommunications industry and grow your career with our team at TEC.
Outside Plant Manager | TEC - Bay Springs, MS
---
About the Job
TEC is a communications company with a vision of connecting customers to the world and strengthening the communities we serve. As a family owned and operated business, we value your success and personal growth within the company. We strive to strengthen employees, build customer relationships, expand our fiber network, and increase profitability so that we can reinvest in our employees, company, and communities that we serve. As an Outside Plant Manager, you'll join an elite team that is connecting rural Americans with dedicated fiber broadband services.
With nearly 100 years in business, TEC is an established innovative communications leader. In the early to mid-1900s, TEC connected countless people to the telephone for the first time. And today, we are accelerating access to high-quality, reliable internet solutions for communities that need it most. With offices in Mississippi, Alabama, Tennessee, and Louisiana, we are playing a major role in the largest internet infrastructure buildout in the history of our country, and you can be a part of this exciting time.
Job Description
TEC is seeking an Outside Plant Manager to support the Director of Plant Operations by directing and coordinating outside plant activities for the efficient operation of company services. If you are looking for an opportunity to grow your career with an employer that is on the cutting edge of the communications industry, then join TEC!
Responsibilities
Represent TEC in the community, be active in local civic organizations and events.
Work with sales and marketing in dealing with major accounts, building strong customer relationships
Directs and coordinates outside plant staff in construction, installation, and maintenance of company services including voice, broadband and security.
Coordinates efforts of Lead Technicians and Construction Foreman as they lead the technical team's daily activities
Mentors and develops team and supports in the field.
Ability to solve complex problems in a rapidly changing environment.
Direct TEC response to outages and emergency restoration of outside plant.
Monitor KPI's with dashboards and possess ability to collect data and report performance metrics.
Manages the resources and materials needed for plant operations to ensure adequate supplies are available.
Oversees the equipment for outside plant is serviced and maintained in good working order.
Handles escalated customer and vendor complaints or issues
Receives, issues, and processes work orders for outside plant. May provide information to accounting department for accurate property record units and inventory of materials and supplies.
Oversees & approves outside plant employee time sheets for payroll and labor distributions.
Responsible to ensure that all work is performed safely and according to approved standards and quality.
Responsible for the adherence to all standard operating procedures of all employees under supervision to promote safety.
Responsible for compliance with all legal, regulatory and safety requirements as they relate to Federal, State, and local regulating agencies.
Job Requirements
Bachelor's Degree required or equivalent work experience
Minimum five (5) years of experience is required. Prefer previous management experience of dynamic teams
Experience with handling logistics and program management
---
TEC's dedication to employees is evident in our robust benefit package that includes:
Health, Dental, and Vision Insurance
Supplemental Coverage - Accident, Cancer, Term Life, LTD
Paid Vacation, Personal Time Off, and Holidays
401(k) plan
Send resume, cover letter, and salary requirements to: Human Resources Dept., TEC, Post Office Box 22923, Jackson, MS 39225