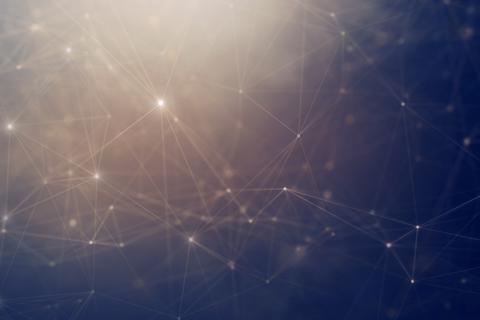 TEC Careers Opportunities
Work on the cutting edge of the telecommunications industry and grow your career with our team at TEC.
Senior Accounting & Payroll Specialist | TEC - Jackson, MS
---
About the Job
TEC is a communications company with a vision of connecting customers to the world and strengthening the communities we serve. As a family owned and operated business, we value your success and personal growth within the company. We strive to strengthen employees, build customer relationships, expand our fiber network, and increase profitability so that we can reinvest in our employees, company, and communities that we serve. As Senior Accounting & Payroll Specialist, you'll join an elite team that is connecting rural Americans with dedicated fiber broadband services.
With nearly 100 years in business, TEC is an established innovative communications leader. In the early to mid-1900s, TEC connected countless people to the telephone for the first time. And today, we are accelerating access to high-quality, reliable internet solutions for communities that need it most. With offices in Mississippi, Alabama, Tennessee, and Louisiana, we are playing a major role in the largest internet infrastructure buildout in the history of our country, and you can be a part of this exciting time.
Job Description
TEC is looking for a Senior Accounting & Payroll Specialist to process payroll and provide support to Accounting Supervisors and Accounting Managers by assisting in basic accounting functions for TEC and subsidiaries. If you are looking for an opportunity to grow your career with an employer who's on the cutting edge of the telecommunications industry, then join TEC!
Responsibilities
Process payroll for TEC and its subsidiaries in UKG Ready.
Process monthly, quarterly, and annual payroll taxes in UKG Ready.
Prepare and process new payroll deductions.
Prepare and distribute monthly, quarterly, and annual reporting as well as employee notifications which include but are not limited to employee benefits, non-cash fringe benefits, vehicle reports, 1095-C and IRS 1094-C forms, Medicare notifications, W-2s, and other reports as required.
Assists in basic accounting functions for TEC and subsidiaries, including preparation of general ledgers in Microsoft Dynamics SL.
Includes accounts payable coding in Altec DocLink and some billing.
Preparation of financial statements in FYISoft.
Preparation of various monthly analysis and account reconciliations.
Provides information and support for the use in the preparation of tax returns.
Assist in preparation of subsidiary and/or consolidated annual reports.
Job Requirements and Preferences
Bachelor's degree in Accounting or bachelor's degree in other related field with accounting experience.
A minimum of one (1) to two (2) years' accounting/payroll experience.
Must be proficient in the use of Excel and other Microsoft applications.
Must possess strong organizational skills.
---
TEC's dedication to employees is evident in our robust benefit package that includes:
Health, Dental, and Vision Insurance
Supplemental Coverage - Accident, Cancer, Term Life, LTD
Paid Vacation, Personal Time Off, and Holidays
401(k) plan
Send resume, cover letter, and salary requirements to: Human Resources Dept., TEC, Post Office Box 22923, Jackson, MS 39225