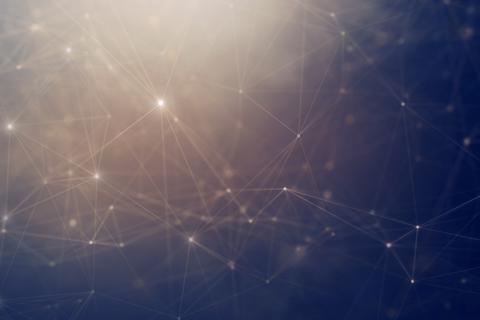 TEC Careers Opportunities
Work on the cutting edge of the telecommunications industry and grow your career with our team at TEC.
Senior Network Architect | TEC - Jackson, MS
---
Job Description
TEC is a communications company with a vision of connecting customers to the world and strengthening the communities we serve. As a family owned and operated business, we value your success and personal growth within the company. We strive to strengthen employees, build customer relationships, expand our fiber network, and increase profitability so that we can reinvest in our employees, company, and communities that we serve. As a Senior Network Architect, you'll join an elite team that is connecting rural Americans with dedicated fiber broadband services.
With nearly 100 years in business, TEC is an established innovative communications leader. In the early to mid-1900s, TEC connected countless people to the telephone for the first time. And today, we are accelerating access to high-quality, reliable internet solutions for communities that need it most. With offices in Mississippi, Alabama, Tennessee, and Louisiana, we are playing a major role in the largest internet infrastructure buildout in the history of our country, and you can be a part of this exciting time.
About the Job
TEC is seeking a Senior Network Architect that will evaluate, deign, test, configure, install, troubleshoot, optimize and support TEC's multi-state production network. If you are competitive, energetic and have an entrepreneurial spirit, then join TEC!
Responsibilities
Responsible for the configuration design, provisioning, and maintenance of Cisco Internet Protocol (IP) based devices, networks, and internet services
Lead in the administration of security technologies such as firewalling, multi-layer VPN technologies, IPS, ACLs, and best practices adhering to regulations (HIPAA, SOX, PCI, CALEA etc.)
Provide remote and onsite training for Broadband, IP and communication services to client companies and end user customers
Mange and perform network systems software upgrades, including planning and scheduling, testing and coordination
Maintain and support systems in a 24x7, large, distributed and mission-critical environment, including in-house, remote, and commercial colocation/data center(s)
The ideal candidate will reside within the TEC service area, as the position will require regular travel to TEC market locations
Job Requirements and Preferences
Bachelor's degree in Computer Science or related field required with four (4) years related experience and/or training in a service provider environment or equivalent combination of education and experience.
A minimum of four (4) years' work history in Cisco Network Engineer role within an enterprise and/or service provide environment is strongly preferred.
CCNA/CCNP or equivalent is required.
Strong analytical troubleshooting skills required.
Requires a valid driver's license for on-the-job travel.
Skills/Experience/Certifications Desired
Cisco IOS, IOSXE, IOSXR, NXOS
MikroTik RouterOS
ADTRAN AOS
Routing and switch protocols MPLS, BGP, OSPF, STP/RSTP
Working knowledge of PHP, MySQL, Python
DHCP Server / Client infrastructure
IPv6
Well-versed in network security/firewalls/VPN
802.11 Wireless Standards
VoIP, SIP, and MGCP
Advanced familiarity with OSI model and routing protocols
---
TEC's dedication to employees is evident in our robust benefit package that includes:
Health, Dental, and Vision Insurance
Supplemental Coverage - Accident, Cancer, Term Life, LTD
Paid Vacation, Personal Time Off, and Holidays
401(k) plan
Send resume, cover letter, and salary requirements to: Human Resources Dept., TEC, Post Office Box 22923, Jackson, MS 39225