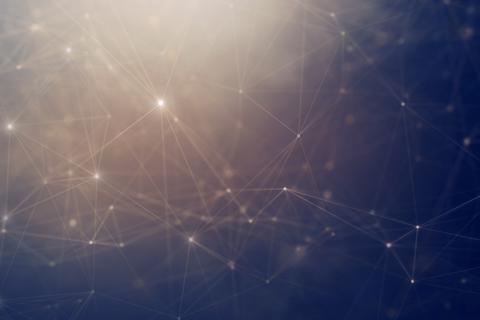 TEC Careers Opportunities
Work on the cutting edge of the telecommunications industry and grow your career with our team at TEC.
Senior Project Manager | TEC - Jackson, MS
---
About the Job
The main purpose of this job is to plan, manage and oversee projects to ensure they are completed timely, within budget and in compliance with funding requirements. Job requires planning, organizing, reporting and documenting, monitoring progress, and communicating with the VP and the funding agency during the process. This position is the compliance lead and will communicate with all funding entities, operations, financial and other departments. Relies on experience and judgment to plan and accomplish goals. Performs a variety of tasks. A certain degree of creativity and latitude is expected.
Responsibilities
Assist in defining a project's scope and determine available resources
Set time estimates and evaluate the team or teams' capabilities
Assist in creating a clear and concise plan to both execute the project and monitor its progress
Review and respond to grant document requirements within deadline parameters
Review of all documentation of the project(s) as well as organization of electronic files supporting each project.
Provide reports to management on projects' progress
Review all contracts, agreements, and compliance documents to ensure project(s) meet or exceed the requirements of the compliance entity (i.e., State or Federal Grant entities).
Provide all reporting (i.e., quarterly, annually, etc.) to the compliance entity.
Reporting of budget to actual, analyzing invoices to agreements, investigate variances, and work with contractors to correct variances.
Frequently review the budget and plan ahead to avoid large budget overruns.
Create and adjust policies and procedures to document and improve efficiencies in the construction, grant reimbursement and reporting practices.
Set expectations and drive engagement to meet all required deadlines
Establish deadlines and communicate consistently to all teams and monitor progress
Identify and evaluate potential risks before the project begins
Avoid risk or at least minimize its impact
Monitor and analyze team's performance and suggest corrective measures
Present comprehensive reports documenting all project requirements fulfilled, as well as the projects' history, including what was accomplished, parties involved, and suggested improvements moving forward.
Produce reports in support of other departments (financial, revenue assurance, etc.)
Requires excellent organizational skills, the ability to manage multiple concurrent deadlines, exceptional attention to detail, and the ability to delegate tasks to manage workload.
Senior project manager will manage and oversee other project managers, must delegate tasks and review others' work.
Special projects as requested by Vice President of Strategic Operations or other departments which would be of a nonrecurring nature
Other duties that may be assigned
Job Qualifications
Bachelor's Degree is required - accounting or business preferred
A minimum of four years' experience in Project Management, audit or regulatory experience is required
A minimum of two years' management experience required
PMP Certification is preferred
Requires good organization, presentation, negotiations, and communication skills, including maintaining and meeting various competing deadlines
Detail oriented with a background in problem solving skills and the ability to multi-task.
Must be able to prioritize, establish and meet content deadlines, problem-solve and motivate others in the organization to timely provide necessary information and feedback.
Enthusiasm for working in an intensive, deadline-driven, and high-profile role with the ability to work effectively on multiple, concurrent projects.
Proficiency in MS Word, Excel, and PowerPoint, strong written and verbal communication skills, strong analytical (including evaluation of large data files) and problem-solving skills, ability to work well with cross-functional teams, ability to understand complex data sets.
Proven ability to comprehend and respond to complex grant documents.
Ability to manage multiple grant processes across multiple states.
Ability to work independently as well as part of a dynamic, cross-functional, and distributed team, and successfully address multiple priorities and stakeholders concurrently.
---
Benefits
TEC's dedication to employees is evident in our robust benefit package that includes:
Health, Dental, and Vision Insurance
Supplemental Coverage – Accident, Cancer, Term Life, LTD
Paid Vacation, Personal Time Off, and Holidays
401(k) plan