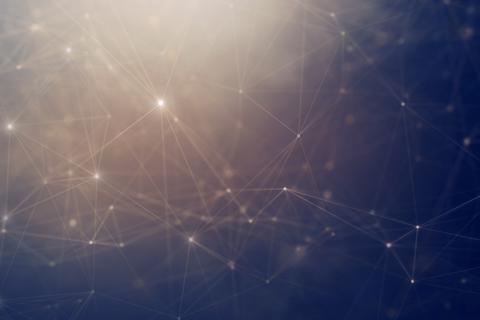 TEC Careers Opportunities
Work on the cutting edge of the telecommunications industry and grow your career with our team at TEC.
Technician II | TEC - Bay Springs, MS
---
About the Job
TEC is a communications company with a vision of connecting customers to the world and strengthening the communities we serve. As a family owned and operated business, we value your success and personal growth within the company. We strive to strengthen employees, build customer relationships, expand our fiber network, and increase profitability so that we can reinvest in our employees, company, and communities that we serve. As a Technician II, you'll join an elite team that is connecting rural Americans with dedicated fiber broadband services.
With nearly 100 years in business, TEC is an established innovative communications leader. In the early to mid-1900s, TEC connected countless people to the telephone for the first time. And today, we are accelerating access to high-quality, reliable internet solutions for communities that need it most. With offices in Mississippi, Alabama, Tennessee and Louisiana, we are playing a major role in the largest internet infrastructure buildout in the history of our country, and you can be a part of this exciting time.
Job Description
TEC is seeking a Technician II. The main purpose of this job is to install and repair Voice, Data, SIP and Security Systems. If you are looking for an opportunity to grow your career with an employer that is on the cutting edge of the communications industry, then join TEC!
Responsibilities
Proficient in installation of company products and services including voice, data, broadband, and security systems.
Troubleshoot and resolve/repair comprehensive customer issues associated with company products and services.
Assess where trouble is located including traveling by vehicle, requires a valid driver's license to customer facility and checking wiring from cable to plant, pole to facility, and building to equipment.
Demonstrate proficiency in the use of advanced test equipment.
Ability to understand customer needs and make modifications and recommendations for improvement to systems with company products and services.
Operate Facilities Management system including updating and closing trouble tickets and service orders.
Install communications and data equipment, related systems, power panels, concrete pads, and ground fields that are associated with installation.
Install from staking sheets the buried distribution cable and pedestals. May cut overall service to old plant and new plant resources.
May be responsible for the emergency repairs of all fiber optic cables in the system.
Follow Electronic Industries Alliance (EIA) / Telecommunications Industry Association (TIA) 586A guidelines.
Show proficiency in skills which may include acquiring certain educational/industry certifications and training.
Responsible for operating safely and efficiently all equipment and vehicles.
Job Requirements
High School Diploma or equivalent
Minimum two (2) years of experience.
May require a commercial driver's license.
TEC's dedication to employees is evident in our robust benefit package that includes:
Health, Dental, and Vision Insurance
Supplemental Coverage - Accident, Cancer, Term Life, LTD
Paid Vacation, Personal Time Off, and Holidays
401(k) plan
Send resume, cover letter, and salary requirements to: Human Resources Dept., TEC, Post Office Box 22923, Jackson, MS 39225