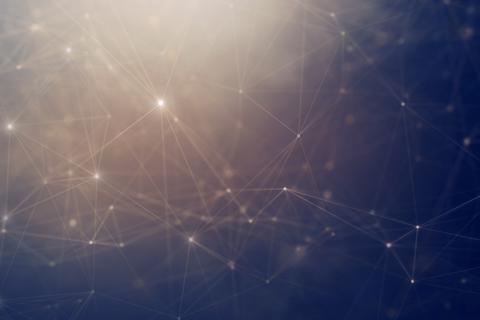 TEC Careers Opportunities
Work on the cutting edge of the telecommunications industry and grow your career with our team at TEC.
Voice Engineer | TEC - Jackson, MS
---
About the Job
TEC is looking for a Voice Engineer to support the Network Operations Department in ensuring smooth and efficient business operations through administrative and strategic responsibilities. The Voice Engineer position will be responsible for the engineering, maintenance, provisioning, modifications, deletions and troubleshooting of telephony voice services. Must be able to balance the ability to work independently and be a part of a team. In addition, the voice engineer will need to professionally interact with other groups and business units, keep the team and management up to date on the status of projects and cases, and participate in an on-call rotation for after-hours escalations.
The role includes performing system configurations, documenting, and managing the installation of telephony devices, telecom circuits, and maintaining and upgrading existing telephony systems, CPE, and switching platforms, as necessary. If you are looking for an opportunity to grow your career with an employer who's on the cutting edge of the telecommunications industry, then join TEC!
Responsibilities
Responsible for provisioning, installation, and troubleshooting support of customer orders and services.
Provide Level 1 & Level 2 support and provisioning of TEC's voice network including TDM, SIP, transport, translations, SS7, VoIP, MGCP, T.38, PRI, media gateways, session border controllers, and service access and analytical systems.
May utilize knowledge of telephone and networking hardware, technologies, construction, installation practices, and repair/troubleshooting of related equipment.
May perform preventative maintenance duties to telephone and network hardware and systems.
May assist other engineers and technicians with telephony services, concepts, and troubleshooting.
Provide provisioning, installation, and maintenance support for telephony services using the following deployment and service delivery methods: POTS, T1, ISDN PRI, SIP, MGCP, VoIP, FXS
Responsible for service activation, installation support, and maintenance of voice service trunks and circuits related to long distance toll, E911, telephone number ranges/exchanges, etc. Will be required to work with 3rd part carrier ticketing and service activation portals.
Must be proficient inside TEC facilities management and ticketing systems to perform customer record updates, ticket/case creation, updates, and closures.
Required to perform daily monitoring of telephony switching platforms, and transport hardware.
Job Requirements and Preferences
High school diploma, or GED required. A Bachelor of Science in related disciplines (i.e., Electrical Engineering, Computer Information Systems, and Management Information Systems) is preferred.
Certified Network Associate (CCNA) or Certified Network Professional certificates preferred, but not required.
A minimum of one (1) year experience in related fields (i.e., Telephony Voice Technician, Voice Engineering, Network Engineering, Telecom Central Office Technician) preferred.
Formal educational training (i.e., college or vocational) may be considered and applied as work experience.
must possess strong quantitative, analytical, and conceptual thinking skills and an attention to detail.
Use of excellent verbal and written communication skills in an efficient, professional manner is required.
---
Benefits
TEC's dedication to employees is evident in our robust benefit package that includes:
Health, Dental, and Vision Insurance
Supplemental Coverage – Accident, Cancer, Term Life, LTD
Paid Vacation, Personal Time Off, and Holidays
401(k) plan