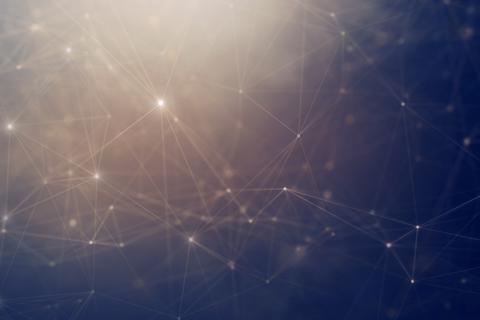 About Us
TEC has been a leader in the ever-changing tech industry for close to a century. It's hardly surprising that businesses and communities rely on us to stay connected, informed, and secure.
Almost a century
Founded in 1923, the Bay Springs Telephone Company had a single vision — connect people. In 1972 we incorporated as TEC uniting 6 rural phone companies from Mississippi, Alabama, and Tennessee. For almost 100 years our vision has not changed.
1984: TEC creates the long-distance carrier, CommuniGroup.
2008: We bring CommuniGroup under the TEC brand.
2017: We start expanding fiber Internet to all our rural markets.
Today, TEC unites the southern United States. We're proud to bring innovative broadband, voice, and security solutions to your home, and business.
Why TEC?
When deciding on a service provider, you want more than a reliable product. You want superior service and outstanding support. At TEC the first step to exceptional service is an exceptional team.
Our team members are passionate, long-term employees. Each one dedicated to providing the type of extra-mile service you deserve.
For us, it's about people, which is why at TEC, we take care of you.
Customers First
Your provider should meet your needs, not put them on hold. We believe in fostering positive, out-of-the-ordinary customer service experiences. The kind where your problems are solved. As a customer, you have access to:
24/7 Technical Support.
Walk-in office in the majority of our local markets.
Live, personal attention from a service representative.
A dedicated account manager for business customers.
Reaching us should be quick, and easy. Chat support is ready for your questions. You can also use our contact page, or message us on Facebook.
Made to Measure
Great solutions increase profits, not overhead. That's why we work with you to design a package that suits your needs today and leaves you room to grow, tomorrow.
Some of the benefits of this approach are:
Custom solutions address real problems.
Experience a smooth transition with little to no downtime.
Constant contact means you stay informed along the way.
Our team's 100+ years of collective experience guarantees an expert solution.
Our customers include government and educational institutions, as well as private sector industries from small businesses to multi-national enterprises. We have a solution for you.
Fiber Expansion
You can look forward to increased high-speed Internet coverage in our rural markets. We're working on expansions in Mississippi, Tennessee, and Alabama.
Our fiber network increased by more than 80 miles in 2017, and 100 miles in 2018. Expect more in 2019.
Partnerships Opportunities
We're always working towards strategic partnerships. These relationships enhance the products and services we can offer you.
Partnerships with other carriers allow us to increase our fiber reach and network capacity.
Our growing agent channels allow us to enter new markets and reach new customers.
Great Causes
Our communities are important to us, and we believe in giving back. Apart from our school team and community event sponsorships, our employees take part in a wide range of civic activities.
Some interesting causes we've supported include:
Scholarships
We believe in giving young people the opportunity to enhance their scholastic careers, their communities, and themselves. To this end, we award the D.L. Fail Memorial Scholarships in conjunction with the Mississippi Affordable College Saving Program annually.
We award two scholarships, totaling $5,000, to high school students who live in our Bay Springs, Mississippi service area.
The scholarship application opens to students each October.
Education
We've partnered with DRIVE to bring education to our customers and communities. DRIVE's courses cover a variety of topics like:
Learn common software like Windows 10, MS Word, and Email.
Gain job skills like interviewing, writing a resume, or starting your own business.
Master life skills like how to buy a home, work with credit, or create a nutritious meal plan.
To learn more visit the TEC page on DRIVE.com.